PVC strip curtain has the characteristics of soft, transparent, dust-proof, fly proof, constant temperature, constant humidity, reducing the exchange of cold and heat, easy to enter and exit, not afraid of collision and easy to clean.
It is widely used in refrigeration, food manufacturing, chemical industry, textile, electronics, instrument, pharmacy, warehouse, hotel, factory, hospital, restaurant, etc.
It has good effect on the insulation of live working place and the blocking of harmful arc light.
---
PVC Strip Curtain
width: 100~400 mm (popular 200mm, 300mm)
thickness: 1.5~5 mm (popular 2mm, 3mm)
Flexible PVC Wide Sheet
width: 800~1800 mm
thickness: 1~12 mm
Working Condition
normal temperature: ≥-20℃
low temperature: ≥-40℃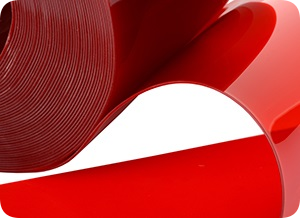 ---